EDITORA MILLENIUM BOOKSTORE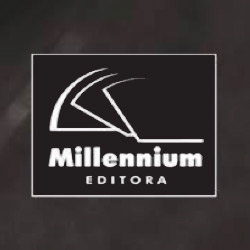 With a specialized editorial board, Editora Millennium has been in the Brazilian Market for 12 years and has already published 37 different books in a range of forensic expertise areas.
Its list of authors and collaborators includes 221 of the most renowned national and a few international names. No publisher in the world concentrates such a diversity of subjects under the theme forensic expertise.
At its booth in the Joint ICCYBER ICMEDIA 2015 Conference, the publishing house will be offering its most important titles at special discounts for conference participants and will split the payment in up to three installments at no extra cost when paying by credit card or check.
English